Introduction
WANSecurity RBACK is a service that provides an online system for remotely backing up important data. Remote backup data is transferred with 2048 bit DSA encryption stored on an AES encrypted filesystem. Even someone with physical access to the machine and disks would not be able to access secured customer data. Each customers' data is stored on their own individual filesystem, each with it's own encryption key. RBACK is currently available for all recent versions of OS X, Unix, Linux, and POSIX based operating systems including Microsoft Windows Server and Desktop products.
Secure your data in multiple locations!
Free

of natural disasters

2048 bit DSA

encryption data transfer

256 bit

on-disk encryption
Data is stored off-site at remote locations. If a natural disaster were to destroy one of our data-centers. Your data is still safe and secure at one of our other locations.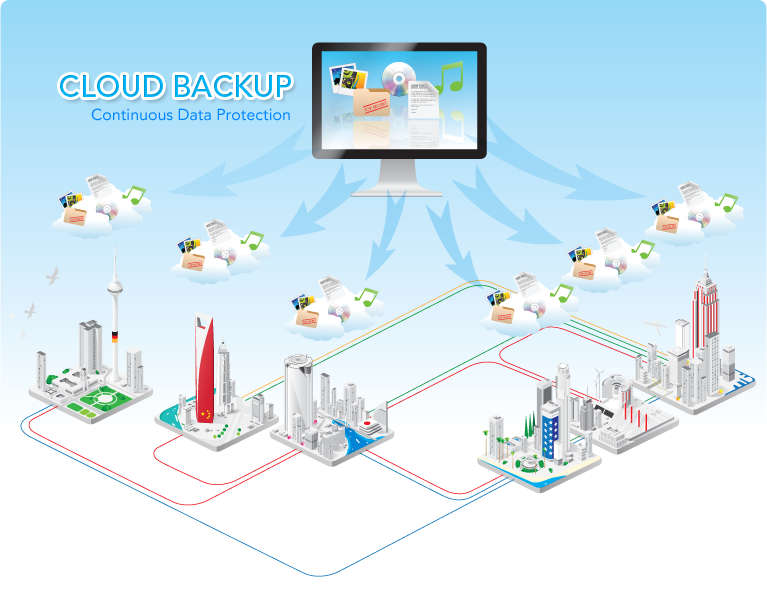 Continuos Data Protection backs up only those file that have changed, greatly reducing the time to back up, and bandwidth usage.
Support
Apple
Mac OS X(10.4 and 10.5, server and desktop) operating systems. All HFS attributes fully supported.

Microsoft
RBACK supports Windows (2000, XP, 2003, and Vista, including servers) using Symantec BESR.

Linux / BSD POSIX
RBACK fully supports Linux Ext2, Ext3, Reiser, JFS, and UFS based filesystems.

Sun / HP / IBM
RBACK fully supports Sun, HP, and IBM and their filesystems.

SQL, Exchange,

Open or Locked files
Back up data residing on virtually any machine. Using Symantec BESR, RBACK backs up all open and locked files, including Outlook PST files.
Versioning [snapshots]
Restore file versions up to 30 days in the past.
Encryption / Protection
2048bit / DSA
encryption
Safely secures your data during transport using the SSHv2 protocol.
AES / Blowfish
encryption
RBACK's on-disk encryption uses no-less than military-grade 256-bit AES encryption to secure your data during storage.
Near Continuous
Data Protection
RBACK automatically detects and backs up new and changed files.
Features and Usability
Backups
Automatic or
scheduled
Tell WANSEC when to perform your backups. Automatic is the simplest method in which backups are performed while your computer is not in use. Scheduled backups can be performed daily or weekly at a specified time of day.
Block-level
incremental
Saves bandwidth and ensures continuous backups are fast.
Bandwidth throttling
WANSEC sets QoS and ToS on all RBACK facilities to ensure that proper bandwidth is always available for all customers.
Client Support
Unix, Linux and POSIX based operating systems use our slightly modified version of RSYNC. Using RSYNC helps provide almost continuous data protection (CDP) by backing up only changed bytes. For Microsoft based systems we support Symantec Backup Exec and System Restore (BESR). We do not current support live Oracle, and DB2 DB instances. We are looking at different options to support live instances and will make those available when they are ready and have been fully tested.
Online Access to Files
The registered administration contact subscribing to the RBACK service has online access to backup and archive data 24 hours a day 7 days a week. This allows for fast retrieval of important data from the backup archives via any web browser or operating system supporting DAV, or WebDAV. Customers using WANSecurity OpenSecure IPSEC and Dialup VPN services can retrieve files via AFP (Apple File Print) or SMB/CIFS (Windows Network Drive).
Monitoring and Notifications
RBACK customers can register free-of-charge to receive emails alerts when no backup data has been received after a specified period of time. This features helps our customers to identify when proper backups are not taking place as scheduled.
Remote Backup Locations
All US based RBACK customer's data is mirrored at both the Kansas City and Los Angeles datacenters. Additional options include global mirroring for data backup to our datacenter in Tokyo Japan.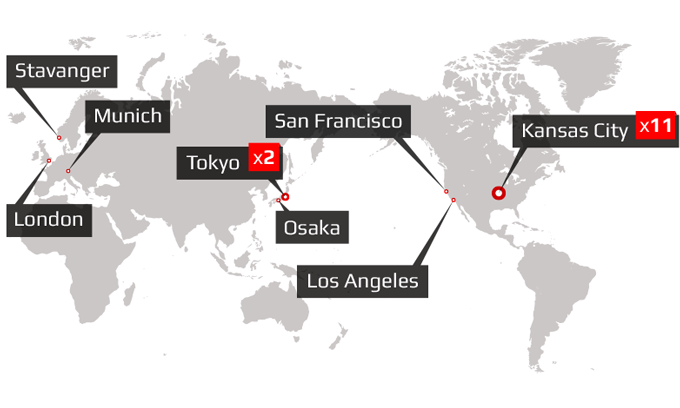 How it works, a 3 step process

1. Needs Interview
Our needs assessment aka needs interview, is a systematic method of gathering the information required to offer you a solution which matches the needs of your business to your budget. To get started with WANSecurity RBACK and related services we to need begin by examining your current and future backup needs. The result is a superior level of service and a solution which provides exactly what you need. No additional products or services will ever be recommended or pushed on you, our customers.
2. Design/Implementation
Based on your organizations backup needs, together we will design a comprehensive remote backup specification that covers your present needs, and leaves a pathway for expansion. Finally, we'll develop a comprehensive plan for maintenance, and work closely with your team to lower your overhead and remove backup frustrations.
3. Manage/Maintain
We work around the clock so you don't have to. Based on ITIL best practice methods and techniques we regularly manage and maintain our backup systems, servers, and networks. From the hardware to the security, you can be sure that we have it covered.